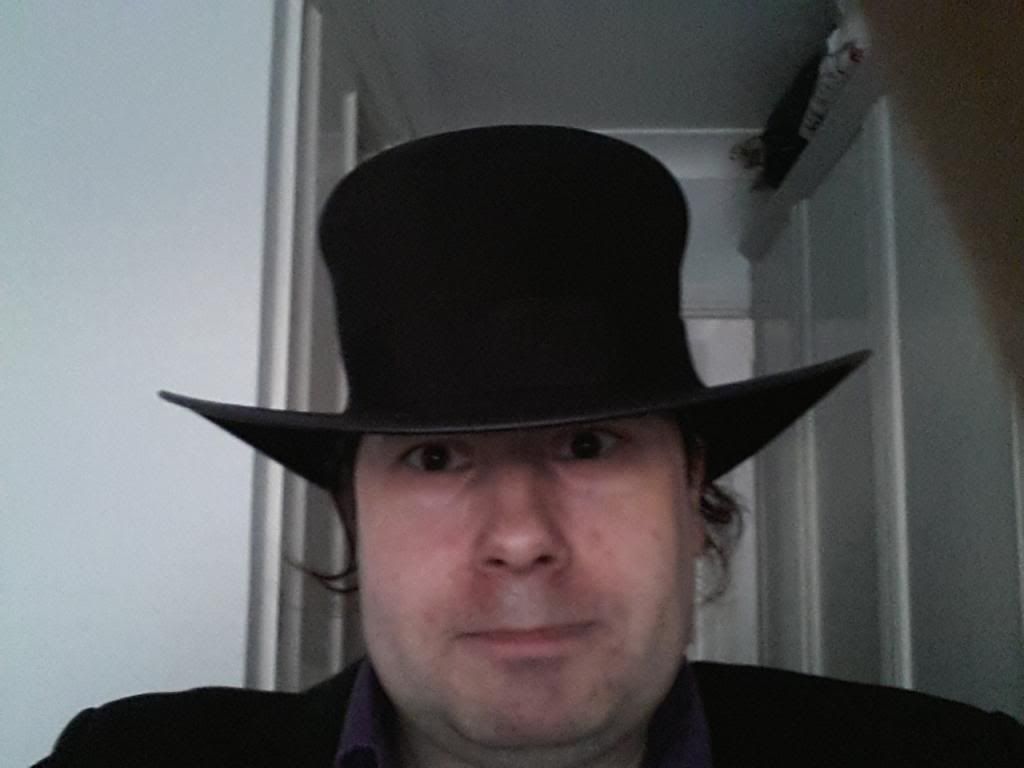 "Keep talking!"
My new hat arrived today! It is based on the style of hat that Clint Eastwood wore in "Pale Rider", which coincidentally is more or less the same style of hat as worn by Mr Carl McCoy. "Pale Rider" is one of my favourite films and Carl McCoy is one of my favourite singer-songwriters. I doff my new hat to them both!
It was handmade by a hat maker in Australia. Suede outer with a crushed black velvet inner, and a cotton hat band. They posted it on Monday 14th October and I received it on Thursday 17th October! Surprisingly fast delivery from the land down under!
(Please excuse the stare!)
_________________
Yours, aye!
Mark Anthony Quested
Facebook -
http://www.facebook.com/markanthonyquested
Twitter - Mark Anthony Quested @MAQuested
"He posts, in confusion!"